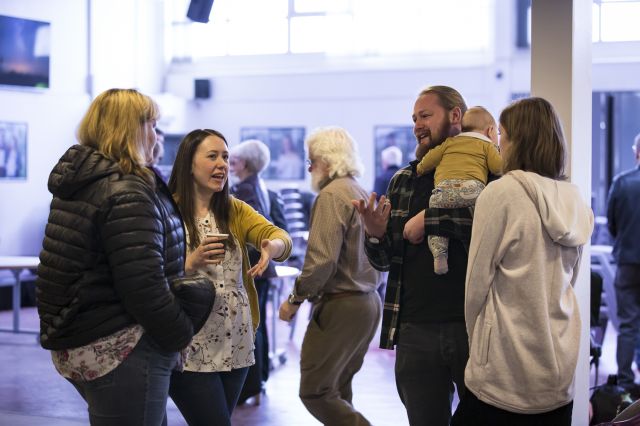 Our Sundays
Our Sundays start at 10:00 am.

If you have children please register them with our kid's team on the way in. They'll be next to the 5TCF Kids banners. The kids will go to their classes during the talk – which usually lasts 35–55 minutes.
After a short welcome, we have a time of sung praise and worship led by a band. The songs are a blend of modern and traditional and give us a chance to corporately respond to what God has done for us.
Towards the end of the singing, we take up an offering and collect food for the local food bank – usually by bringing the items and money to the front. There is no obligation to join in – and if you'd prefer to give other ways (such as direct debit) please speak to one of the team.
COVID Regulations:
From our understanding it is legally required for facemasks to be worn on Sunday mornings. The usual exemptions apply to young children (11 years and under) and those with medical reasons/exemptions.
In addition, those who are speaking from the front of church can take masks off while speaking. There is also a general exemption for those who are singing, including the whole of the congregation, to take off masks while singing if they wish. 5TCF Kids 12 years upwards will not need to wear face mask whilst in their own classes but when back together in the public gathering will need to put one back on.
Covid passports will not be used for entry into places of worship.

During the week
We have a number of formal and informal gatherings from ladies bible study to men's football. More information on these can be found on our community page.
We also have our Neighbourhood Churches which are groups that meet regularly in various locations to support and encourage one another. Contact us for more info.
Find out more